W
elcome to our new site with the new look.
S
o it's safe to say we have been on SABBATICAL. But "At Home with Alli" is back and ready to party. (a pun WAS intended.) I can't wait to share all the crazy fun exciting and challenging things we have been doing around here! From planning parties to remodeling a 1920s cottage bungalow... We have been at work!
H
ere is a little peak. Oh... And there is more... If you "like" us on
facebook
you are entered to win our first HAPPY giveaway.
Loving on some party/decor happys:
Redoing this old thing:
Decóring a party: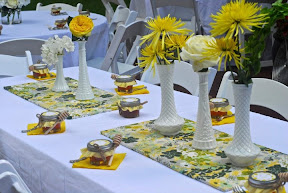 See you soon, Alli.