I just don't know if I'm feeling it.... Comment below... I want to know your opinion.
Cheetah Cheetah Cheetah.... Is it back? A fabulous store,
, in Westport Connecticut is using it in almost every room.
Love that chair with the metal base.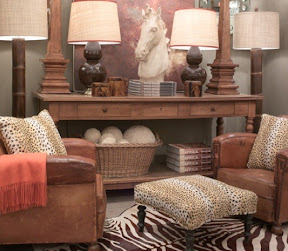 Dovecote sure does know how to decorate. Love all the lamps.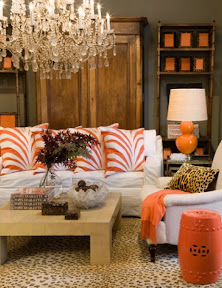 A cheetah rug with pops of orange???
More!!!! Do you like?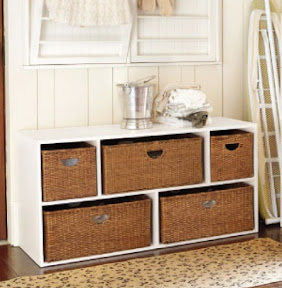 Ballard Designs has this runner.
And finally my favorite designer Hillary Thomas put cheetah carpet in Lucky Magazine Editor, Marlien Rentmeester, guest bedroom. Does this mean a trend is coming?
You might wear it, but will you decorate with it?