H
ello Morocco. I can't get enough of these Moroccan mosaic tiles that are popping up in kitchens. They add color and patterns plus mix well with Carrera marble. It's only been 3 months since remodeling our kitchen (pics next week)... Is it bad that I already want to redo the tile above my stove?
The tile below is Moroccan concrete tile.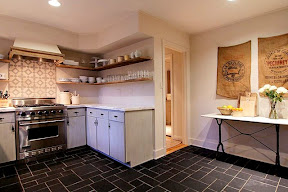 Pic from Cote de Texas.
Check out the Moroccan mosaic on the floor in this kitchen. I could get used to cooking in here!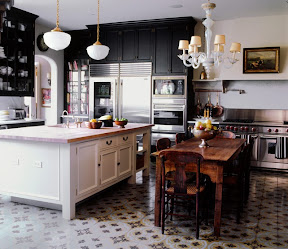 Find these tiles on line at the
Mosaic House
and . Here is a preview of what you will find.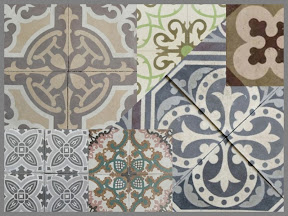 Like this patterns... Can't retile? I understand... I can't either.
are some more options. Stencil a wall with a Moroccan design.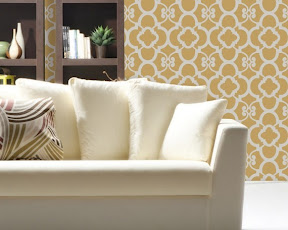 This is how I added a skosh of this pattern into my home thanks to
.
Do you like this Moroccan touch?
See you soon, Alli.